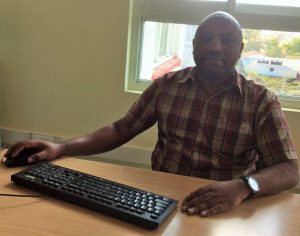 Welcome to the Department of physical and Mathematical Sciences' web page. It is my pleasure to share with you some of our aspects as a Department. We offer diplomas ,Bachelors and Masters degrees in key focus areas of mathematical and physical sciences. Students from many disciplines take mathematics or statistics to strengthen their quantitative and analytical skills,. We have the largest instructional component of any department on campus – we truly embrace our role of providing the highest quality mathematical, chemistry and physics learning experience to each and every science student at Mount Kenya university
The Department offers Bachelor degree courses in Actuarial science, Statistics, Industrial Chemistry, Laboratory sciences. At post graduate level we offer Chemistry and Statistics. In addition, the department offers diplomas courses such as diploma in science laboratory technology .
The demand for graduates with strong mathematical science skills is growing as the range of positions that require mathematical abilities expands into many areas – engineering, physical sciences, social sciences, business, finance, medicine, national security, and others. The Department of Mathematical and physical Sciences at mount Kenya university is an innovative leader in solving complex systems and challenging problems of the twenty-first century. These are remarkable times with remarkable opportunities for students interested in the mathematical and physical sciences – we encourage you to further explore our offerings and to contact us to learn more.